Tribal Jewellery – Our story
Our Story  
Namaste,  salaam, chao, sawat dee krup, hi  and welcome, my name is Gary Draper and I am the founder of tribaljewellery.co 
I hope our avid enthusiasm for tribal jewellery and this website will impart as much enthusiasm and enjoyment to you as it does to us.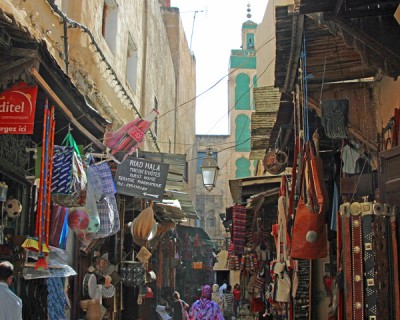 To offer you a quick insight into my background:- I have pursued a career in the precious jewellery industry, in London and Sydney, for over thirty years. I am a qualified geologist, gemologist, diamond and gem grader, jewellery valuer and past lecturer in gemology. In addition to my family and career, my other interests include sport, travel and photography. I have been fortunate to have travelled though more than forty countries to date. For those who may be interested I have down loaded some of my travel shots on to this site, just click on 'Travel Pics'  in the menu bar.
It was some 15 years ago while travelling in the Himalayas that I became aware of the beauty and significance of tribal jewellery. I have been fascinated by this relatively undiscovered, (compared to precious jewellery), facet of the jewellery world ever since. There is always something new to learn and the more I learn the more my fascination grows. I came to realise that tribal jewellery's timeless beauty and craftsmanship is founded on a long history of traditions and behind each piece there is a story.
As my collection grew it became apparent that those who viewed it also seemed fascinated by the beauty, craftsmanship and the stories. After successfully testing the market by wholesaling to retailers I was encouraged by family, friends and associates to take the next step and so tribaljewellery.co came about. 
For me this is a perfect scenario to my life in the precious gem and jewellery business. It provides the opportunity for me to combine my training and expertise with my interests in travel and photography as I hunt out pieces for the Tribal Jewellery Collection. You can probably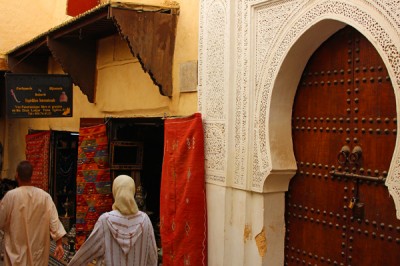 imagine how interesting and exciting it is to search through the medinas, bazaars and souks of faraway lands on an endless treasure hunt to find the next beautiful piece. It is also satisfying to know that our success goes a little way towards helping ethnic peoples preserve their traditional skills and culture.
I hope that you enjoy looking through the Tribal Jewellery website. I also hope that you are able to find a piece of tribal jewellery that you will enjoy and cherish for the rest of your life. If you have any questions at all please ask, we will be happy to assist you.
Best wishes and happy treasure hunting.
Gary Draper
Our Services
We are pleased to offer the following services to our customers.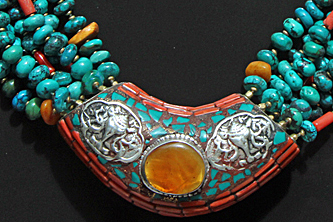 1)  A unique collection of tribal and ethnic jewellery for sale. The majority of the pieces being hand picked in the country of their making. We also offer a small selection of jewellery made in our workshop from pieces collected in our travels 
2)  As Gary has over 30 years dealing in precious gems and jewellery we also offer a small collection of precious gems and jewellery for sale at incredibly low wholesale prices. We are happy to provide certificates of authenticity and value from Australia's number one gem testing laboratory, The Gem Studies Laboratory, upon request.  We al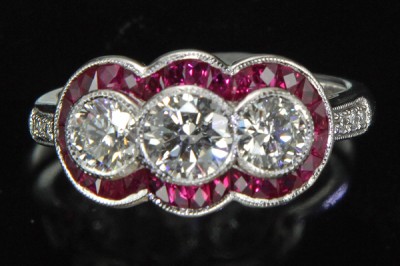 so offer certified diamonds for sale with the most internationally respected certificates from the GIA or HRD laboratories. If you have any queries about precious gems and or jewellery please ask.
3)  We buy all types jewellery from diamonds and precious gems to old gold. If you are thinking of selling some of your jewellery email us with a brief description and we'll let you know if it is of interest to us and what to do next.   
4)  We offer a "wish list" service for people who are looking out for a particular piece of tribal or precious jewellery. We also offer a custom design service for precious jewellery and we can add to or alter some tribal jewellery; for instance you may wish for a pendant strung on to a particular bead necklace.  Please email us your request and we will ende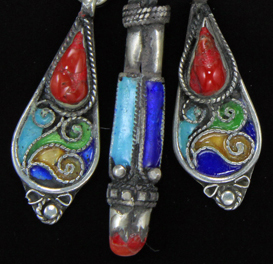 avour to help you anyway we can. 
5)  We offer a Loyalty Reward program. We don't do discount sales but we do offer discounts to our loyal customers. Please click on the Loyalty Rewards menu button for more information
6)  We provide a gift service, to the person you choose, with a hand written message as detailed by you.
7)  We also provide information about ethnic and precious jewellery through our Blog. All comments are most welcome.