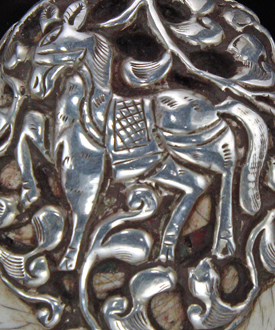 Terms and Conditions
The names Tribal Jewellery and Tribal Jewelry refer to the same entity.
All information and photographs on the Tribal Jewellery website are subject to copyright.
All prices are in Australian dollars.
It is always Tribal Jewellery's policy to assist and cooperate with our customers wherever possible. If you have any queries please don't hesitate to contact us at info@tribaljewellery.co
Privacy & Security
At Tribal Jewellery we understand that our success is reliant on providing the best industry standard security and privacy to our customers. Accordingly our website is https secure.
We insure your financial security by using the world's most recognised and secure payment gateway, PayPal. Your financial information is encrypted and therefore cannot be seen by us or anyone else. Further your encrypted financial information, (eg credit card details), are not stored or processed on the Tribal Jewellery website. Your encrypted payment information is received and processed by PayPal Australia, www.paypal.com.au .
We do receive your billing and postage details and use this information only to post out your order. We guarantee that we will not pass on any information about our clients to any third parties other than that required for the postage.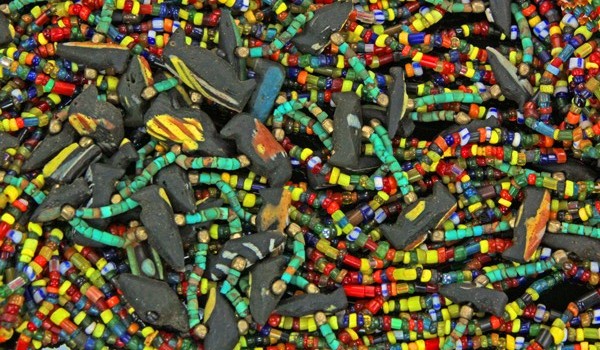 We advise that PayPal, Google and WordPress's normal terms and conditions apply and you should read them if this is of concern to you as we do not accept responsibility for their operations.
Member Accounts
At Tribal Jewellery we offer the opportunity to open a Member Account which is purely for the convenience of our customers. While it is not necessary to open a members account the advantages of opening one are:-
1. You only need to fill out your billing and postal address details once.
2. You can participate in the Loyalty Rewards program, (see main menu bar), earning up to 20% discounts. We don't have sales but we do offer Loyalty Reward discounts to our members.
3. You can view the history of your previous purchases.
4. You can choose to receive 3 to 4 news letters per year.
A customer can close their member account at any time by emailing us at info@tribalewellery.co
Return policy
If you wish to return an item, for whatever reason, you must first inform Tribal Jewellery of your intention by email and than await our prompt confirmation.
All returns must be packaged and sent back to Tribal Jewellery in the same way they were sent by us to you. Insurance is at the discretion of the purchaser. Tribal Jewellery will not be held responsible, and we will not provide compensation, for an item which is lost or damaged in transit. We advise not to use the word "jewellery" in postal documents; words like "metallic appliqué" or "beads" or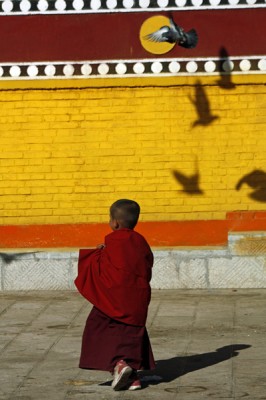 "fashion product" and "Tribal" instead of "Tribal Jewellery"are safer.
You may return a piece because it was not what you expected, (except for certified diamonds), provided you inform Tribal Jewellery by email within 24 hours of receiving the item. It then must be returned within 3 days of our confirmation email reply. Tribal Jewellery will exchange, credit or refund you as you wish, less postage costs, provided the jewellery is returned in the same condition as it was sent. Failure to abide by these conditions will mean that Tribal Jewellery will provide a credit note, instead of a refund, for the return of undamaged goods. Credit notes remain valid for one year from the date of issue.
You may return a piece due to inherent defects within 30 days of receipt. As above, you must first notify Tribal Jewellery of your intention and await our confirmation. Upon receipt of the item Tribal Jewellery will asses the piece and repair, replace or refund your money, at our discretion. Should the piece prove to have an inherent defect Tribal Jewellery will pay the postage costs. While we always endeavor to assist our customers Tribal Jewellery will not be obliged to provide compensation for an item that has been damaged by accident or misuse or from damage or loss while in transit.
Payment policy
A customer may pay by credit card, either MasterCard, Visa or Discount. We use the PayPal secure payment gateway but you do not have to join PayPal to pay by credit card. You can also pay using your PayPal account or via internet banking, telegraphic transfer, money order or cheque. We point out that if you wish to pay by cheque or money order these will take a lot longer to clear and like telegraphic transfer, may incur extra fees, especially if being sent from overseas. Cheques and money orders must be in Australian dollars and made out to Tribal Jewellery and drawn on a financial institution with an address in Australia.
Your parcel will be sent within 24 hours of your payment being received into our bank account and we will email you once the parcel has been sent.
International customers are entirely responsible for, any fees, taxes, import duties or import restrictions imposed by the country into which the items are being imported.
Australian customers must pay the 10% Australian Goods and Services Tax, (GST), which is included in the price quoted and is itemised in the invoice supplied. Australia's 10% GST is not required to be paid for items which are sent to international destinations and therefore this 10% tax is deducted from the price prior to final payment calculation.
Postage / Shipping and Insurance
Unless instructed otherwise by a customer we send our parcels via Australia Post's Registered Post with signature on delivery service.
Tribal Jewellery significantly subsidises the postal fees. We post all parcels, within Australia at a flat rate of $10, plus GST.
International postal rates vary according to the parcel weight and destination, (a calculator is provided), but customers do save because they are not required to pay the Australian 10% goods and services tax.
If a customer wishes to use a different postal / shipping service then the customer will be required to pay for that service and must notify Tribal Jewellery of their wishes prior to payment so any adjustments can be made.
Tribal Jewellery is not responsible for, and will not provide any compensation for, an item which is lost or damaged in transit.
Registered Post automatically insures items up to $100 in value. Above this amount customers are responsible for taking out any further insurance cover and must advise Tribal Jewellery with their instructions by email.
If returning an item we advise customers not to use the word "jewellery" in postal / shipping documents; words like "metallic applique" or "beads" or "fashion product" and "Tribal" instead of "Tribal Jewellery" are safer.
If a customer wishes to take out extra insurance cover they must advise Tribal Jewellery by email prior to payment so we can adjust the price accordingly.
Normal Postal /shipping charges are calculated on our website prior to the total payment being calculated and postal charges are itemised on our invoice.
We email our customer once a parcel has been sent; usually this is the day after the order and payment has been received. An order will not be sent until full payment has been received. Within Australia the parcel will usually arrive two or three days after being sent. International customer will usually receive their parcel within 4 to 8 work days, depending on the destination.
To sum up we choose Australian Post's Registered Post with signature on delivery service because it is reasonably priced, it requires a signature
when sent and on receipt, a tracking no. is provided, delivery is quick, and the parcel is automatically covered for up to $100.
As stated above any further insurance is at the customer's discretion.
For international customers with reliable postal services, again depending on weight and destination, the fee will usually be between $15 and $30 however you may well save this amount or more because you are not reqired to pay the Australian 10% goods and services tax.
Tribal Jewellery has no knowledge of and will not accept responsibility for a particular county's taxes and customs regulations and fees. We advise customers to make their own enquiries about such matters.
All prices and regulations are subject to change at any time.
Quality, descriptions and photography
At Tribal Jewellery we endeavour to describe and photograph each piece with accuracy and we endeavour to point out any defects that are of significance. The very nature of tribal jewellery means that there will sometimes be inconsistencies in the making and we are often reliant on word of mouth information. While we endeavour to authenticate all information we provide, one should not consider any information we provide, including weights and measures and photography as being exact or all encompassing.
We do provide an easy to use enquiry facility should a customer require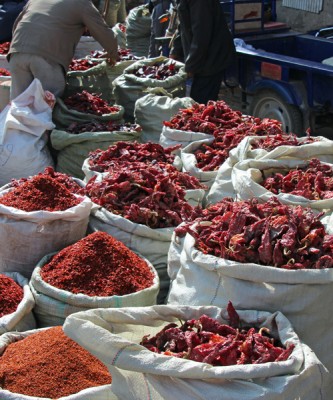 further information from us about a piece.
Most of the pieces we sell are old or have been made from old pieces and have been worn. Therefore they will often show signs of wear which may include, but are not limited to, some minor cracks, dents, chips, breaks, discolouring or missing pieces. This is normal for tribal jewellery and is considered by most to be an attractive and favourable attribute adding character and authenticity to a piece. Also, as most of the pieces are one offs, hand crafted by tribal artisans, they may show minor inconsistencies in design, craftsmanship, materials or colour. Again this is normal and is considered an attractive attribute and may help to authenticate the origins of a piece.
We use high quality photography and most pieces will display larger, smaller in the case of necklaces, than their actual size. A photograph may also unrealistically magnify an imperfection which in reality is negligible. It is important therefore that customers take note of the measurements and weights provided in the description so that they gain an accurate understanding of the true size of a piece. We also point out that colours are accurate on our standard screen setting, however colours and the quality of pictures may vary on different computer screens.
Treatment of gemstones
Historically gemstones are subjected to some form of treatment to improve their appearance and value. The most widely used and accepted treatment is the cutting, shaping and polishing of a gemstone. Some treatments, such as the heating of sapphires to improve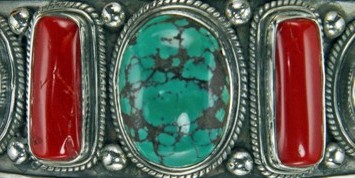 their colour, have been considered standard practise for many years and, unless otherwise stated, it is assumed by dealers to have taken place. Similarly dyeing to improve colour is also a common practise in many semi precious stones such as turquoise and coral. Other treatments such as oiling, coating, laser treating, irradiation and composite compaction while common are not accepted as standard practise and if known should be declared to a buyer. Similarly imitation or synthetic, (man made), gems if known should also be declared to a buyer.
With regard to Tribal Jewellery, unless otherwise stated, it should be assumed that all gemstones have experienced some form of treatment. This treatment may or may not affect the overall value of the jewellery piece that the gem is set in. The value of the jewellery will depend on the type of treatment and the type and quality of the gem(s) in question and the jewellery piece as a whole.
Tribal Jewellery assumes that all gemstones in the jewellery we offer have been treated in some way. In particular in the case of turquoise, we assume that the material has been reconstitued or stabilised. With coral we assume that the material is dyed bamboo coral. Tribal Jewellery will note a treatment, or non treatment, only where we believe this has a significant effect on the value of the jewellery piece as a whole.
With regard to imitations, except in the case of reconstituted turquoise, ( see above), where we know a "gemstone" to be an imitation, ( quite common with "amber"), we note this in our description.
Weights, measures and values
All weights and measurements are provided solely as a guide to the size of a piece for the purpose of wearing and should be regarded as approximates.
As each piece may be made from various quality metals, gems and support materials such as resins, the weight of a piece should in no way be considered a guide to its value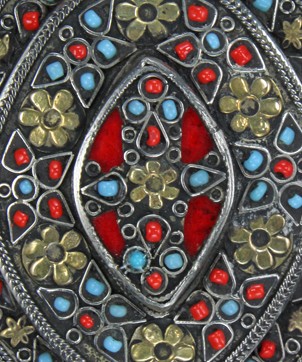 . The value of a piece not only depends on the quality of the content of that piece; it will also depend on factors such as age, condition, rarity, complexity in its making, attractiveness and wearability.
Precious metals such as gold and silver are weighed in Troy ounces and there are 31.10348 grams to one Troy ounce, not 28.35 grams as some websites state. So, for short, 31 grams = 1 ounce. Precious gemstones are weighed in carats and there are 5 carats to 1 gram.
Unless otherwise stated Tribal Jewellery quotes measurements in millimetres (mm) and 10 millimetres (mm) = 1 centimetre (cm). There are 25.4 mm or 2.54 cm to 1 inch. We quote in the order length, width and depth, (thickness), and measurements quoted are maximums. For example a pendant's length will be from the top of the bail, (chain loop), to the bottom of the piece, including any drops. The depth will be from the highest point, if set with a gem, usually the top of the gem, through to the back of the jewellery piece.
Cleaning Jewellery
We note that cleaning a jewellery piece can cause damage and in the case of an old piece may also decrease its value. Tribal Jewellery will therefore not accept responsibility for damage incurred due to the cleaning of an item.
We advise customers to take great care if they do decide to clean a piece. We advise that it is preferable to use only a dry cleaning cloth and or a dry silver polishing cloth or a light brush being careful not to catch on or pull on anything. We advise against submerging in water or other liquids.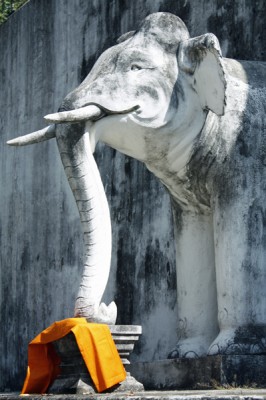 Valuations
At times, usually with regard to precious jewellery, we may provide third party valuations and or grading certificates for particular pieces. We only provide such documents from the jewellery industry's most respected laboratories. In Australia this is the Gems Studies Laboratory in Sydney or internationally from the GIA or HRD laboratories.
In Australia a valuation must state the purpose for which the valuation is done, usually it is for "Insurance Purposes". The Australian Competition and Consumer Commission (ACCC) advises that a valuation for Insurance Purposes represents a valuation of an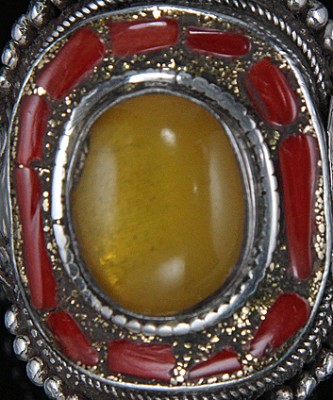 items fair retail replacement value which is quite different to what one is likely to receive if one re-sells the item on the second hand market. Customers should note the date and the purpose for which a valuation or certificate has been produced and all customers must make their own assessments as to an item's value in relation to their situation. Tribal Jewellery makes no representation, guarantee or warranty regarding a valuation or grading certificate and is not liable for any loss, damage or liability relating to a valuation or grading certificate supplied.
About silver, gold and metals
Generally tribal jewellery is made with white metal which may or may not be silver. Gold
is not so prominent, however it has become more so, especially among city dwelling ethnic groups where it is coveted as a modern day store of wealth.
Understandably it is important that one is able to establish the precious metal content of a piece before purchasing it. While the price of a piece will be influenced by many factors such as age, rarity, quality, complexity in making, gem content, attractiveness and wearability the precious metal content is also important.
Better quality pieces are usually made with a high silver content and while there are many good quality non silver pieces on the market a buyer needs to be aware that there is also an abundance of super cheap, mass produced base metal copies which are not authentic tribal jewellery.
Unlike gold, silver purity or content is not identified by carats, (see below), it is identified as parts per thousand. The most common purity term for silver recognised in the western world is the British standard known as Sterling silver and is recognised by the stamp 925. This is because the metal is 925 parts per thousand pure silver, or if you like, 92.5% pure silver. While the term Sterling silver is widely used to describe metal which is 92.5% pure silver, strictly speaking a piece should be stamped with a British hall mark for it to be described as Sterling silver. At Tribal Jewellery we often use the term Sterling grade silver to describe pieces that are 92.5% pure silver.
It is not common to find a stamp on silver metal which is less than 92.5% silver however the 800 stamp (80% pure silver) can be found. A wording of warning, just because a piece is stamped it does not mean that the stamp is accurate, however in my experience it usually is. The opposite is also true. In fact most pieces of tribal jewellery are not stamped, however they may still be made from 80% or more pure silver. Much tribal jewellery is made from old pieces of jewellery or old coins melted down. The 18th Century Austrian coin the Maria Theresa Thaler, is well known for being used for this purpose, especially throughout the Maghreb (North Africa). In 1857 the Emperor of Austria declared the Maria Theresa Thaler, (MTT) to be official coinage for trade. It soon became a currency for world trade, (similar to the US$ today), and mints outside Austria began producing it. It is said that some 389 million MTT were minted between 1752 and 2000. The MTT was 83.3% pure silver. As a consequence much tribal jewellery contains around 80% pure silver.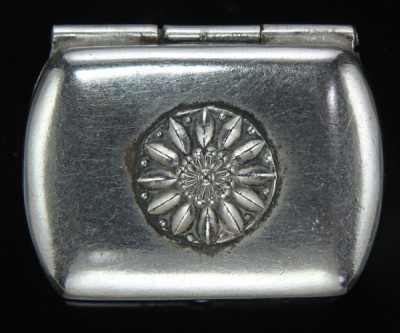 At Tribal Jewellery we aim to identify the silver content of a piece. To do so we use 5 terms which have the following meanings:
1. Sterling grade silver refers to a silver content of 92.5% or greater pure silver
2. Silver – to imply a piece that is 75% t 92% pure silver
3. Tribal silver – for pieces between 40 and 74% pure silver
4. Low silver – for pieces between 10 and 39% pure silver
5. White metal – for pieces that are 9% or less pure silver.
Be wary of pieces described as German silver, native silver, tribal silver, nickel silver, alpaca silver and other such names. These names are deceptive because the pieces usually contain no silver. The pieces are made from "white metal" which is an alloy, or mixture, made from base metals. For example German silver typically consists of 60% copper, 20% nickel and 20% zinc.
Gold – Most people are aware that gold is referred to as 9 or 10 carat, 14 carat, 18 carat and 24 carat gold. When discussing gold the word carat refers to the purity or the amount of gold in the metal. However when discussing diamonds and other gemstones a carat refers to the weight of the gem, 5 carats = 1gram.
24 carat gold is pure gold, therefore 9 carat gold is 9 parts out of 24 or 9 /24 or if divided down 3/8. So 9 carat gold metal has a gold content of only three eights or less than half. Instead of the stamp 9ct you will often see the stamp 375 which refers to the fact that the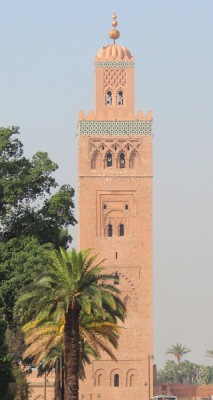 metal is 375 parts gold per 1,000 parts of total metal, i.e. 375/1000 which is the same as 3/8. Similarly 14ct gold is 14 parts gold out of a possible 24, so a little over a half is gold, it is also denoted by the stamp 583.3 18ct gold is 18/24 or 3/4, so 18ct gold is three quarters pure gold or 75% and is often identified with the stamp 750.
You may also come across terms such as gold or silver plated, gold leaf, silver gilt and gold or silver wash. If these terms are being used accurately gold or silver plated refers to a thin layer of gold or silver adhered to base metal. Gold leaf is a thinner layer of gold to base metal while silver gilt refers to a thin layer of gold adhered to sterling (925) silver. Gold or silver wash refers to a very thin cover of silver or gold adhered to silver or base metal.
Gemstones in tribal jewellery
The most frequently used gem stones that you will encounter in tribal jewellery are coral, turquoise, amber, agate, carnelian, lapis lazuli, malachite, amazonite, onyx and other black stones. While not natural gemstones, glass and ceramics are also widely used. All these gemstones have been traded and used in jewellery for thousands of years.
From diamonds to clay, one should understand that virtually all gemstones used in jewellery have been 'treated' or 'enhanced' in some way. The most obvious and most accepted form of enhancement is the cutting or shaping and polishing of a gem.
In some cases a treatment is so common it is considered normal for a particular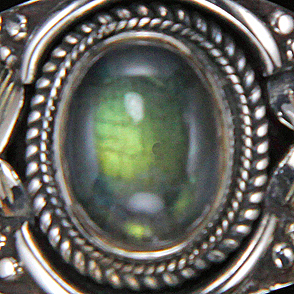 gemstone and it is only when that gem has not been treated that it is disclosed, eg the heat treatment of sapphires.
There are however many treatments used that are not considered normal for a particular gemstone and these will usually have an effect on the gemstone's value.
Unless otherwise stated, all gemstones sold by Tribal Jewellery should be accepted as having been treated in some way. However it is Tribal Jewellery's policy to always disclose treatments and imitations of gemstones where that treatment has a significant effect on the value of the jewellery being sold.
About turquoise.
Turquoise has been traded and used in jewellery for thousands of years. It is well know as a bright light blue opaque gemstone but can vary in colour from white through to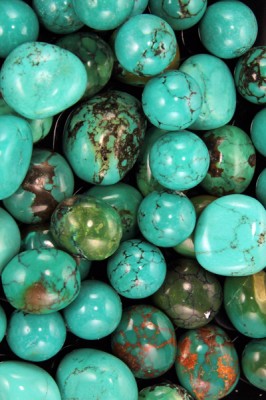 shades of blue and green. The most prized gems display a pure vivid light to mid blue colour. However it is more common to find cut gems displaying variations in colour, with attractive veining and numerous patches of host rock material.
Turquoise is found in many countries throughout the world. For thousands of years it has been mined in countries such as Iran, Turkey, the Sinai Peninsula, China, the Himalayas and Afghanistan. It also occurs in South America and the most significant source today is in the South West United States, in Arizona, New Mexico, Colorado and Nevada. In the US it is the most coveted gemstone used by the silver jewellery making artisans of the indigenous Navajo and Zuni people.
Like coral, commercial grade turquoise is not that hard to identify once you gain a "feel" for the material, however fine quality material can be more difficult to distinguish from treated material. Using a 10x loop the surface of turquoise displays a consistent smooth colour with fine white spotting and any veining should be random in design. There is a lot of imitation and especial treated material available. In most case it arouses suspicion because it looks too good, too consistent in its colour and too repetitive in its veining.
The most common imitations of turquoise are either dyed howlite or dyed magnesite. Howlite with similar veining patterns can be tricky, look for dye stains along vein lines.
A small drop of HCL acid will cause magnesite to effervesce and howlite to turn green.
Glass and plastic, as mentioned under 'Coral' under close examination, with their bubbles; swirling and translucency just don't look like real turquoise.
The most common 'treatment' techniques include 'reconstitution' and 'stabilisation'. Reconstituted turquoise is made by grinding up small pieces of low quality turquoise into a powder which is pressed and bonded with dyes and resins, ( glues), into a sold mass which is then cut into gems. While technically it may still contain turquoise it is certainly arguable whether reconstituted material should be categorised as an imitation. The end product tends to raise suspicion because it looks too consistent, too good to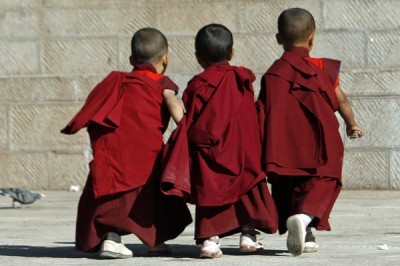 be true.
Natural turquoise will change and or fade in colour over time and it is often too friable to be cut into a gemstone. To counter these problems most turquoise is stabilized. Stabilization is a process whereby a resin, epoxy or a glassy substance, (sodium silicate), is impregnated under pressure into the turquoise. This enhances the colour and makes the turquoise more solid and durable. There are varying degrees of stabilization, the most extensive approaches reconstitution in that high friable low colour material is dyed and bonded together. The least invasive process simply enhances the durability of good coloured reasonably solid material.
About amber and copal
Amber and copal have been collected and used in jewellery and burned as incense for thousands of years. Like gems such as coral and turquoise amber was a highly prized commodity traded along the ancient Silk Road routes.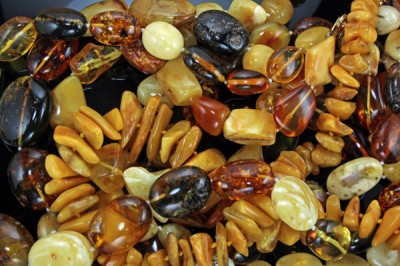 Amber is formed from prehistoric tree resin that has been transformed over tens of millions of years by a process called polymerisation where the resin slowly loses its oils and hardens into the plastic / resinous like substance we know today as amber.
Copal is a type of immature amber. It may be only few hundred to a few million years old and therefore has not fully undergone the polymerisation process required to create true amber.
Amber and copal deposits can be found in many locations throughout the world. The vast majority of amber was and still is mined from the 40 to 50 million year old deposits in the Baltic region of Poland and Russia. Untill very recently only copal was found in Africa, historically from Tanzania and the Congo and more recently in Madagascar. Some 20 years ago a 95 million year old amber deposit was discovered in central Ethiopia.
While most people think of amber and copal as a honey coloured transparent substance it can occur in many colours such as black, red to plum, shades of green and blue, almost colourless and all shades of yellow, orange and brown. It can vary from clean and transparent to being full of inclusions to totally opaque. Inclusions may include prehistoric insects or leaves that were caught in the sticky resin when it oozed from its tree.
The most common materials used to imitate amber are various forms of synthetic resins and plastics and horn. Amber is also available as reconstituted, (pressed), amber, see in Turquoise above.
It is not easy to distinguish amber or copal from each other or from their imitations. It will usually require the results from several tests to establish a conclusive identification. The most common tests are:
1. Perhaps the easiest test is the red hot needle test which will not easily penetrate amber or copal and it should create a pleasant wood odour. A red hot needle will usually easily penetrate a plastic, melting and blackening it, giving off a chemical odour.
2. True amber will float in well salted water. Most copal and amber imitations won't.
3. When rubbed briskly with a cloth amber readily becomes electrostatically charged and will attract small pieces of paper to it.
4. A drop or two of Acetone (nail polish remover) will not,( or will barely affect), amber but will dissolve most plastics and copal making them tacky or sticky.
5. Under UV light true amber will glow a yellow, orange, green or blue colour while copal's glow will be faint and plastic and synthetic resins tend not to glow at all.
6. If you have a refractometer the refractive index or RI of amber and copal is around 1.54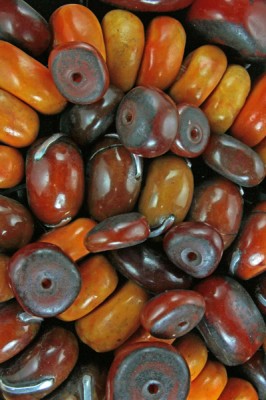 About African amber
So called "African Amber" is prized by the Berber people of North Africa and collectors of tribal jewellery and very old, rare examples can be worth thousands of dollars. However, a word of caution, despite what some sellers and websites would have you believe "African amber" is almost never true amber, (some was traded from Europe), and rarely is it copal, ( see about Amber and Copal above). I would suggest you ask for an authentication certificate from a reputable laboratory before buying necklaces which claim to be amber or copal. From my experience I would guess that greater than 95% of so called "African amber" beads are newish man made from resins or plastics.
However because of their ethnogenic history, authentic old African "ambers" can be quite valuable however they are rarely worth the thousands of dollars that some dealers claim.
Older beads, may crack and are stapled together with white metal strips to stop them from cracking further. This adds to their desirability as it helps to authenticate their history and adds an attractive and interesting look to a bead or necklace. However one must be cautious because new beads are now also being treated in this fashion.
About Coral
Like turquoise and amber, red and pink coral has been used by tribal artisans in jewellery for thousands of years. Also like amber and turquoise it was believed to posses mythical powers to protect and heal and was a highly prized commodity traded along the ancient Silk Road routes. Throughout history Coral has been harvested from the Mediterranean Sea especially around the Italian and Sardinia coast. It is also harvested along the North African coast line both in the Mediterranean and Atlantic oceans. More recently it has been harvested in deep water around Japan and Taiwan. Coral is also found in other colours white, black, and gold being the most common.
Tibetan, Nepalese and other Himalayan cultures have always used coral, turquoise and amber in their jewellery. While I have read that the Tibetans first discovered the beauty of red coral from deposits in the Himalayas I think this is somewhat misleading. Coral and sea life bones deposited over millions of years are eventually, over millions of years, compacted by geological forces into limestone. While limestones will exhibit marine life fossils including coral it is not the same as sea coral. Fossil coral while attractive is usually white to brown and looks more like stone than coral. While Himalayan peoples may well have used fossil coral it is not the same a red / pink sea coral. The red / pink coral used over the past 600 years of Tibetan history came from Silk Road traders.
Bamboo Coral is commonly used today as a substitute for the now scarce and protected precious red coral. Bamboo Coral, so called because in its natural state it looks like bamboo, grows in deep oceans and is white in colour with black bands. It is dyed red or pink to look like precious red or pink coral. Most coral one sees today is bamboo coral.
Once one gains a "feel" for coral it tends to be reasonably easy to identify. It usually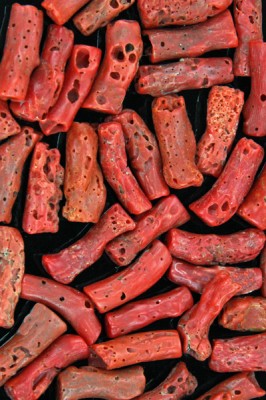 shows at least some pitting and texture, it is light in weight and even when highly polished does not have a glassy look.
Imitations of coral include dyed shell, glass, ceramic and plastics. Reconstituted coral, see turquoise above, is also common.
Corals and shell and bone are made of calcium carbonate and will effervesce if touched by a small drop of Hydrochloric acid. A more practical test is to place the piece in vinegar, a weak acid, for just a short time. If bubbles, (effervescence), appear on the surface it shows it is calcium carbonate and may be coral, shell or bone but not glass or plastic.
Plastic will melt with a red hot needle and often shows swirl markings. Glass may exhibit tiny bubbles under magnification; it may also show mould or swirl lines but will not show the pitting or texture of coral. Glass is also a lot harder than coral so coral will scratch far more easily with a knife.